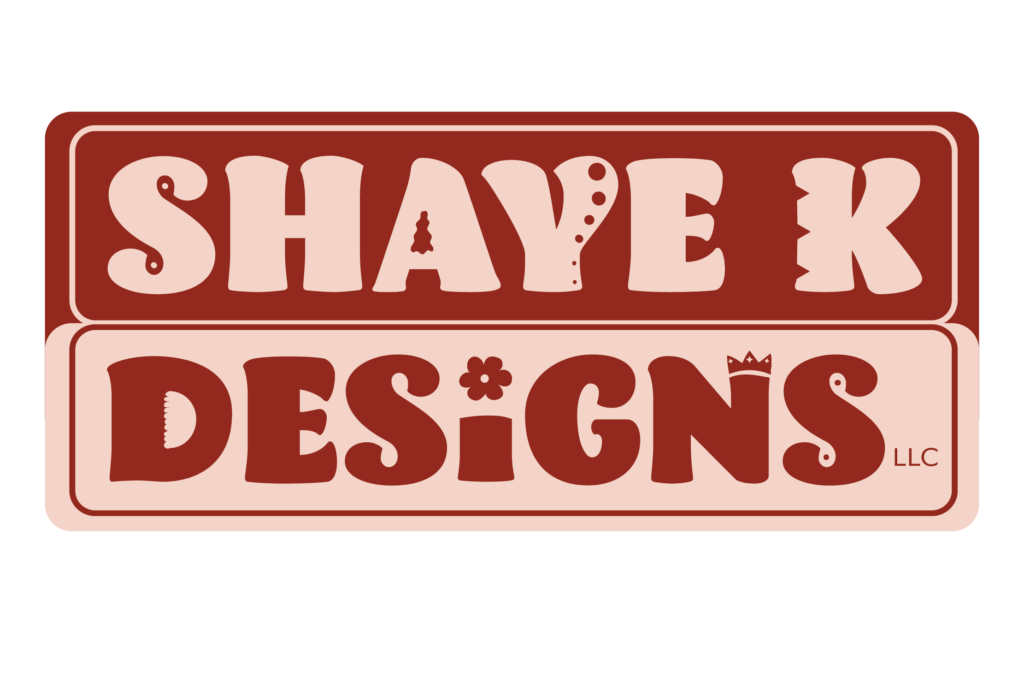 In the realm of graphic design, there are individuals who don't just create visuals; they craft identities. ShayeK Designs, a creative venture by freelance graphic designer, Shaye Kingsley, is one such enterprise.
Shaye has a passion for crafting and re-imagining eye-catching logos, brand identities, and social media branded assets for small businesses, events, and organizations. With her sharp attention to detail and a talent for encapsulating a brand's essence, Shaye excels in crafting compelling visual narratives that leave a lasting impact on audiences. We recently had the opportunity to delve into Shaye's world, where she shared her inspirations, experiences, and the driving force behind her venture.
The Start of ShayeK Designs
For over a decade, Shaye worked at a local television station. While she enjoyed collaborating with clients and creating commercial video advertisements, her heart was set on a different path – the world of logo and brand design.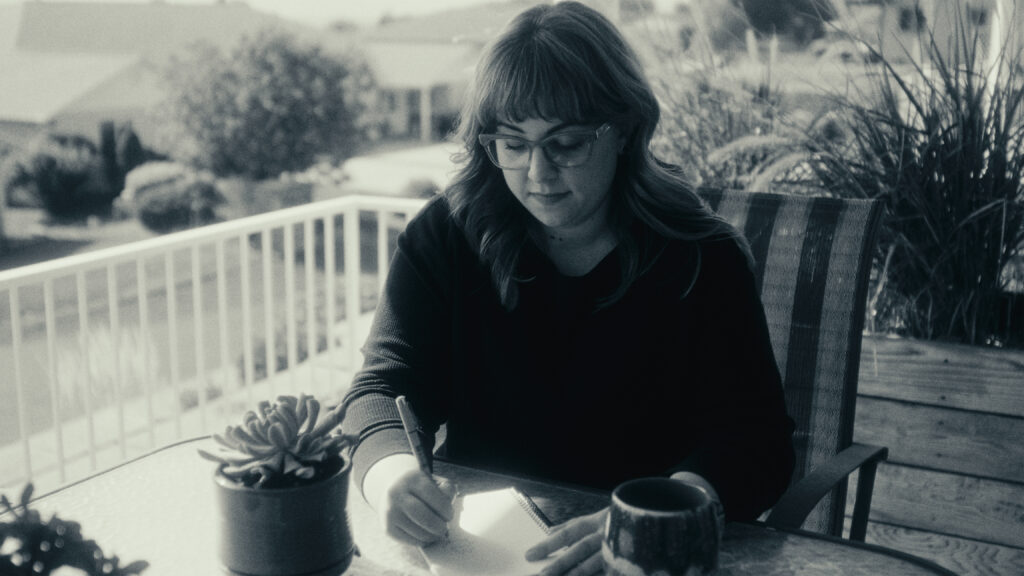 "I daydreamed about creating logos and other brand-related assets for them. After years of thinking this way and without execution, I knew I needed to change and do something for myself and others who could use my services," Shaye K reflected.
With unwavering support from her husband and a burning desire to explore the creative realm of graphic design, Shaye embarked on a new adventure. At the age of 30, while still working full-time at the television station, she returned to school, enrolling in a graphic design program at Lewis-Clark State College.
"I studied graphic design at Lewis-Clark State College and loved it so much that I graduated with a 4.0. My instructors and classmates were exceptionally talented and very helpful, allowing me to learn more than I imagined and solidifying that creating logos and brands behind those logos is what I wanted to explore as a career" Shaye proudly shared.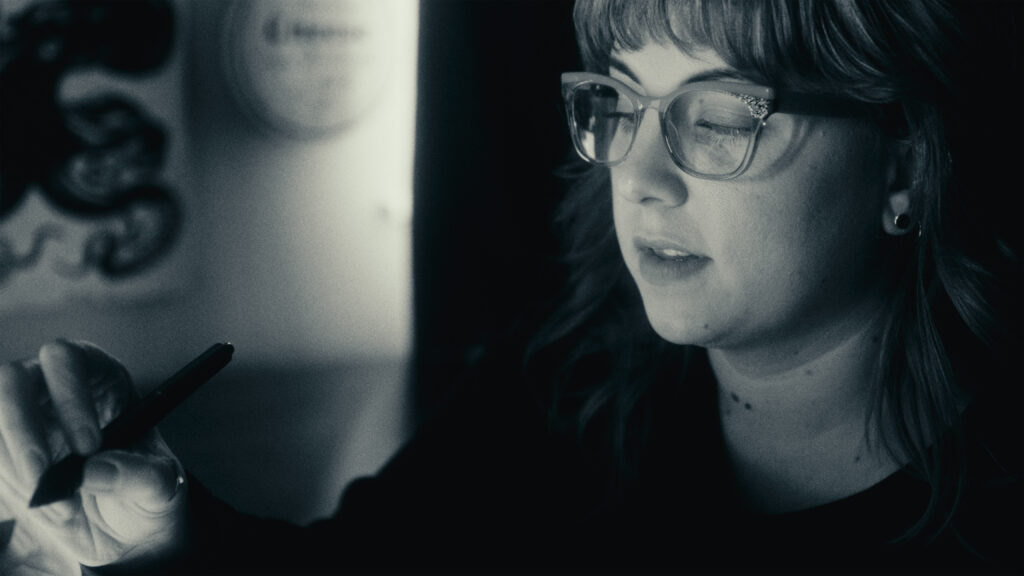 With a renewed sense of purpose and the unwavering support of her husband, family, friends, and mentors, Shaye made the courageous decision to leave her full-time job at the television station and launch ShayeK Designs.
Growth and Key Milestones
When asked about the current growth and development of her business, Shaye was enthusiastic about the journey so far. She shared, "I've worked with some great clients since starting ShayeK Designs. I continue to make daily connections with community members, small business owners, and others within the design and art industries, strengthening my networking and communication skills as much as possible."
Shaye's dedication to her business is evident in her daily routine. She emphasized, "Every day, I design to keep my mind fresh and educate myself on new design trends that benefit my service to others. I'm excited to meet new people and learn more about how I can continually improve my business!"
This relentless pursuit of improvement and staying updated with design trends ensures that ShayeK Designs remains at the forefront of the industry.
Guiding Businesses to Successful Branding
ShayeK Designs isn't just about creating stunning visuals; it's also about helping businesses discover their unique brand identities. When asked for advice for businesses struggling with their branding, Shaye had valuable insights to offer.
"The first piece of advice I offer to any business, large or small, struggling with its branding is to give yourself some time and start doing deep dives on your local and national competitors," Shaye advised. Shaye recommends taking a look at competitors' website, social media, print media, and advertising, and write down what you observe about the following:
1. What visually stands out to you the most?
2. How is their visual engagement online and locally?
3. Do you feel they've created a visual "experience" for the customer?
By gaining a better understanding of these questions, business owners will find other avenues of brand awareness they can incorporate into their own brand identity that not only sets them apart from their competitors but engages a fresh new customer base intrigued by the amount of brand detail and cohesiveness you've created for them to experience and come back to.
Navigating Rebranding
Branding is an ever-evolving process, and rebranding is a strategic move that can yield significant benefits. Shaye Kingsley offered her insights on the subject: "When deciding on a rebrand, you must consider the continual benefits the new brand will give you that your current brand lacks."
Shaye Kingsley emphasized that a shift in values and objectives should prompt businesses to consider reevaluating their branding. A great brand serves as a visual and professional experience for customers. When values and objectives change, the brand should reflect these shifts with respect and trust.
Fear of the unknown is a common concern among businesses contemplating rebranding. Shaye offered valuable advice: "I recommend to those looking to rebrand to take their time with the associated process and research. Continue to reach out and speak with a designer like myself until you feel comfortable making the first step in reaching someone who can help turn your ideas into a visual experience your customers and clients deserve to have."
Just the Beginning for ShayeK Designs
In the realm of graphic design and branding, Shaye's journey and insights remind us that behind every successful brand is a story of dedication and evolution. As businesses strive to create lasting impressions and adapt to new challenges, Shaye's guidance on branding and rebranding serves as a beacon of creativity and innovation. Whether you're a budding entrepreneur seeking to establish your brand or a business considering a rebrand, Shaye's journey and advice illuminate the path to creating compelling visual experiences that resonate with audiences and set businesses on a course for success in the competitive marketplace.
If you feel YOU need these valuable services, you can reach out to Shaye Kingsley at ShayeK Designs in the following ways:
Email: shayekdesigns@gmail.com
Website: shayekdesigns.com
Social Media:
Facebook: shayekdesigns
Instagram: shayek.designs
Dribble: shayekdesigns