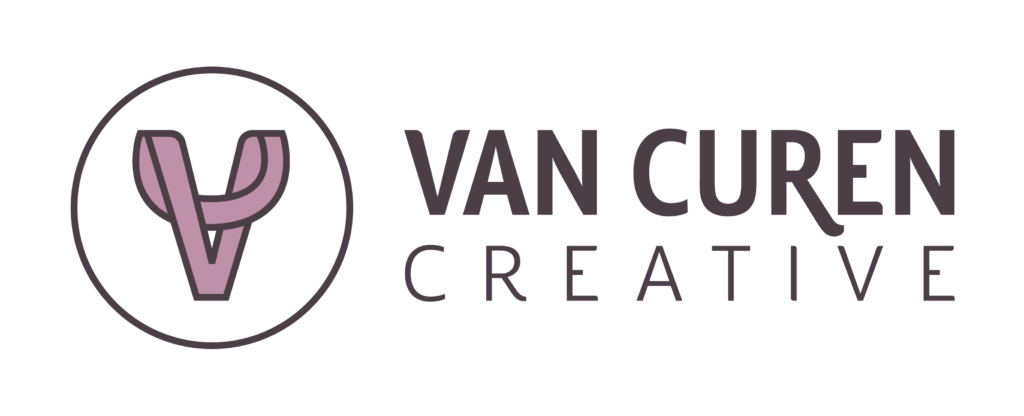 Van Curen Creative, founded by Samantha Van Curen, is a design studio dedicated to elevating small to mid-sized businesses in the competitive marketplace. Samantha's passion lies in creating unique, strategic brands and websites that make a lasting impact. "In a fiercely competitive market, a brand needs to be memorable for the right reasons," emphasizes Samantha. Samantha understands the pivotal role design plays in helping businesses not just survive but thrive. The studio offers customized design solutions that resonate with a business's ideal audience. Specializing in brand and website design, Samantha's versatility extends to crafting everything from logos and business cards to national campaigns.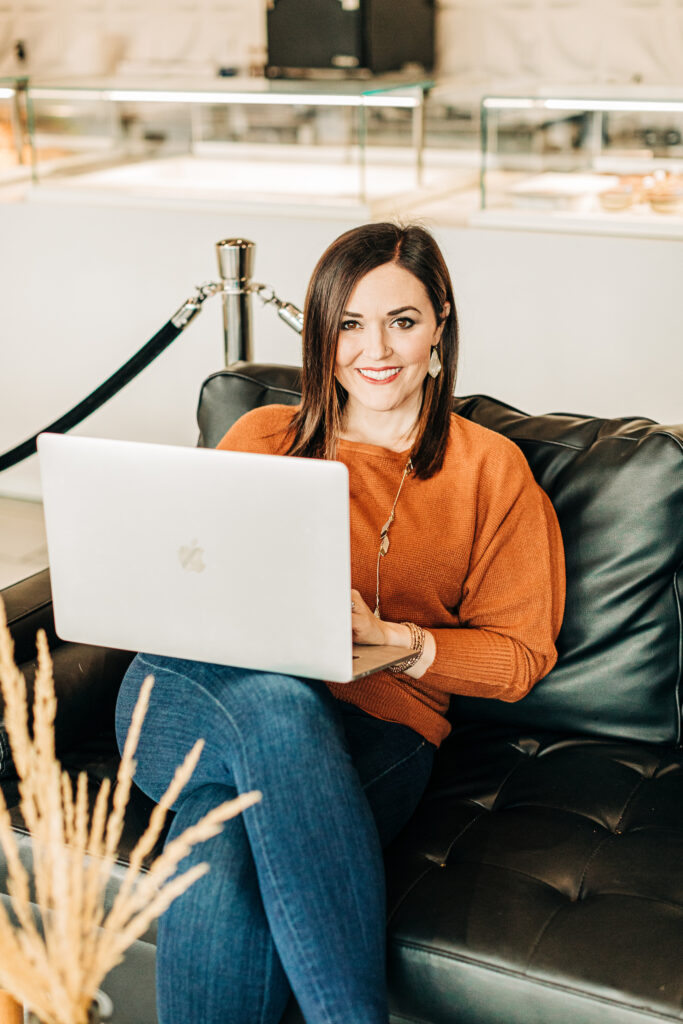 With over 17 years of experience, Samantha Van Curen has honed her craft through collaborations with international giants like Expedia, national restaurant chains, and a diverse range of agencies, both large and small. Her journey has not only included close partnerships with marketing teams, but also collaboration with construction, sales, and operations teams. This wealth of experience has equipped Samantha with a distinctive skill set, encompassing extensive expertise in restaurant design and a profound understanding of B2B marketing strategies.
Shaping a Nationwide Identity
When asked to share one of her proudest achievements in design, Samantha reflects fondly on her time at Cici's Pizza, where she played a pivotal role in shaping the visual identity of the nationwide chain. "I learned the most while at Cici's Pizza. With over 400 restaurants nationwide, I got to be a part of everything from branding to local marketing and working with franchisees, to national campaigns, photoshoots, commercials, designing the interior and exterior of the restaurants, events, operational manuals, uniforms, and packaging. Just to name a few," she recalls. The standout project, "The Stuff Dreams Are Made Of," a scholarship program linked to stuffed crust pizza, not only allowed her to design the logo but also involved creating supporting elements like restaurant POP, social media graphics, and emails. The success of this initiative is a source of pride for Samantha and is showcased on Van Curen Creative's website here.
Samantha emphasizes her versatility, by stating, "Although I enjoy working with feminine brands, my skills are versatile, and I am able to design for any type of brand or product. It's not about you as the designer, but what the brand needs to stand out." Her creative prowess extends beyond personal style, focusing on the unique needs of each brand. This philosophy underscores Samantha's commitment to delivering designs that are not only visually appealing but also strategically aligned with the goals of each client.
The Entrepreneurial Leap
Transitioning from years of working for others to launching her own business was a profound decision for Samantha, shaped by professional aspirations and a commitment to family. "There were two main reasons why I started my own business," Samantha explains. "Firstly, I felt creatively stuck and unfulfilled. Although I enjoy working for others, there isn't always room for creative freedom or variety."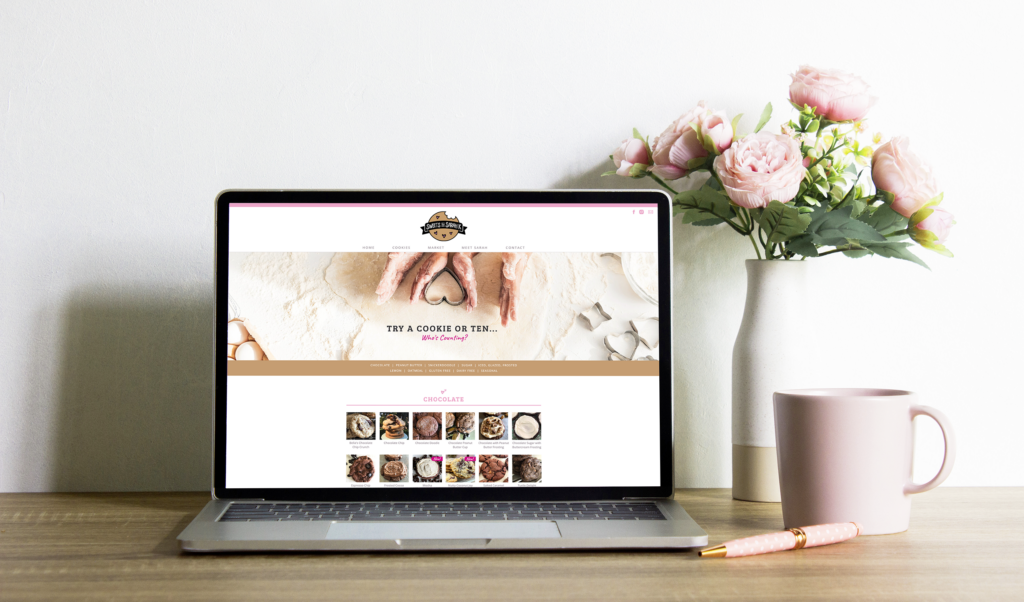 This desire for a broader canvas of creative expression, especially in the realms of branding and graphic design, fueled Samantha's passion to explore new digital opportunities, such as designing websites.
The second motivation behind Samantha's entrepreneurial leap was grounded in her commitment to family. "My family is important to me, and I wanted the freedom to be able to prioritize them. I wanted to be able to volunteer at my child's school book fair or take the day off on Veteran's Day or other school holidays that most businesses don't observe. I also wanted to be able to take vacations without worrying about running out of vacation days," Samantha states. Samantha's vision of blending professional pursuits with the freedom to cherish family is a common shared goal among entrepreneurs. Samantha shares, "My ultimate dream is to have a lake house where I can work for weeks at a time and still be able to spend quality time with my family in nature."
The Heart of Small Business Support
Samantha's commitment to supporting small and mid-sized businesses is influenced, in part, by her observations of her father's journey as a small business owner during her childhood. Her father's dedication and hard work, owning a pet and garden store from the age of 30 until he closed its doors in his 50s, left a lasting impression. Reflecting on her father's struggles and the challenges he faced in the later years, Samantha shares, "Having one job your whole life is impressive, and to see him struggle at the end was really hard. He closed the doors before I graduated, but I wish I had the expertise to help him when I could have." This personal experience serves as a driving force behind Samantha's focus on small to mid-size businesses, aiming to provide the support and expertise she wished she could have offered her father.
Comprehensive Brand Design
Samantha initiates the creative journey with a kick-off call, delving into the details of the client's personality and business. "I start with a kick-off call, to get to know someone and learn a little about their business. It's important to me that I can deliver top-notch work and exceed my clients' expectations," she explains. Prior to accepting a project, Samantha ensures alignment with the client through careful consideration, emphasizing the values of communication and transparency. Next, she sends the client a discovery questionnaire. "It will help tell me who you are, what you do, what you want for the future, what problems you need solving, and even what colors you hate," Samantha elaborates. Combining insights from the kick-off call, questionnaire, and thorough internet research, Samantha gains a comprehensive understanding of the business. This process also involves researching the top three competitors provided by the client.
When presenting concepts, Samantha goes beyond showcasing a logo. "When I present my concepts to business owners, I do it in a comprehensive way. I am not just presenting a logo; I am presenting to you 2 ideas for your brand," she emphasizes. The presentation includes the logo, variations, a color palette, a potential brand pattern, photography examples, mockups of the logo in real-world applications, and a detailed write-up explaining the chosen concept and color palette. This comprehensive approach provides business owners with a clear and exciting view of the entire brand picture.
Discounts and Gratitude
When asked what else Samantha would like to share with the public, she mentioned her passion for animals. Samantha's connection to animals, nurtured by her father's pet store ownership, has fueled a long-standing passion for all things related to pets. She is eager to collaborate with pet-centric brands and has announced a special offering. "I am happy to offer a 25% discount on a brand or web design package to any pet brand that may be interested," she reveals.
Samantha also extends gratitude to military veterans. "As a thank you to all those who have served in the military, I will provide a 10% discount to veterans, in honor of my husband who was in the Navy," she shares.
Recognizing the pivotal role that referrals play in small business growth, Samantha introduces a unique promotion. "Since referrals are a key aspect of small business growth, if you refer someone who books a brand or web design package, I will send you a $100 Amazon gift card as a token of my appreciation," she announces. This promotion underscores the importance of community support in fostering the growth of small businesses.
Interested in the services offered by Van Curen Creative?
The contact form on the website is the best way to get in touch. Visit vancurencreative.com to find a list of services, prices, and timelines, a portfolio of work, and the contact form.
You can also find Samantha on Facebook and Instagram: